Private moments of holiday bliss
Are you a fan of holiday apartments and absolute freedom on holiday? Then the Karawankenhof apartment complex is the perfect place for you. Ten spacious, modern apartments await you here with sunny balconies, a fully equipped kitchen including a refrigerator, a stove, and a coffee maker, spacious bathrooms with a shower, and much more. The living spaces vary between 27m2 and 48m².
The apartments are not directly connected to the Karawankenhof or the KärntenTherme thermal spa. They are located approx. 50 metres away.
Appartement Typ "Lussari", 27 sqm / 30 sqm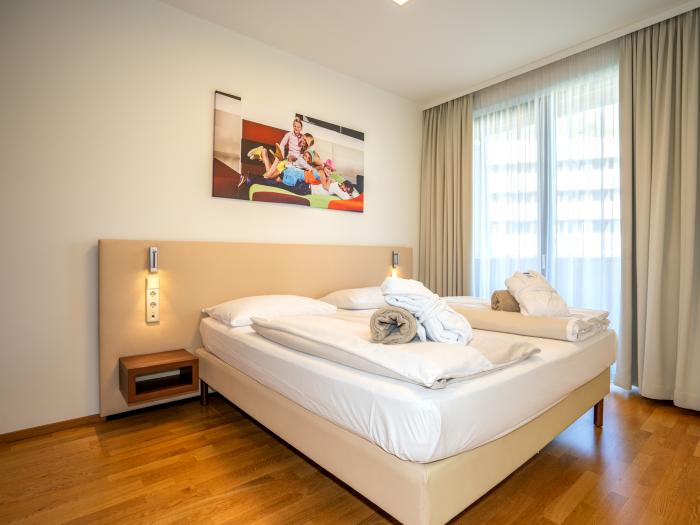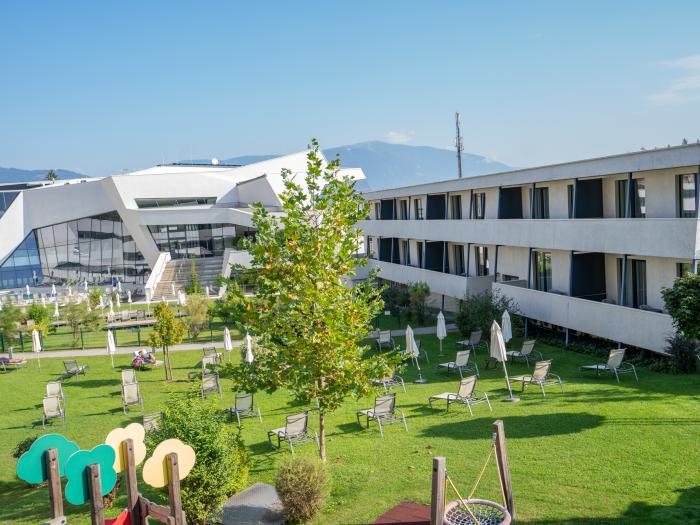 Appartement Typ "Dobratsch", 37 m²
Appartement Typ "Mangart", 38 sqm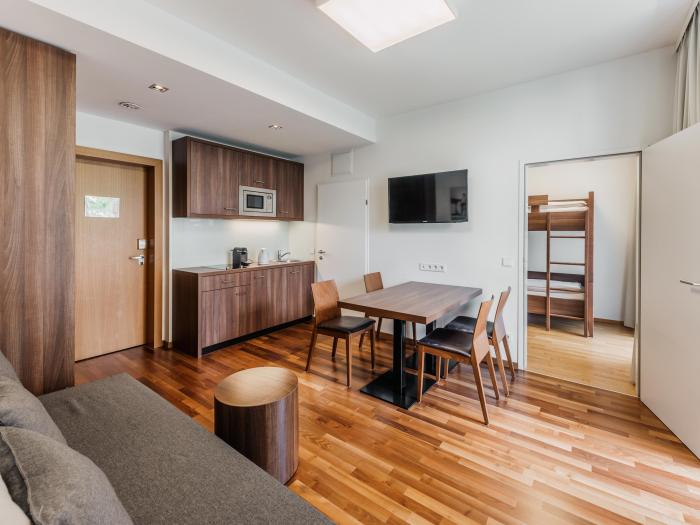 Apartment Typ "Triglav", 48 sqm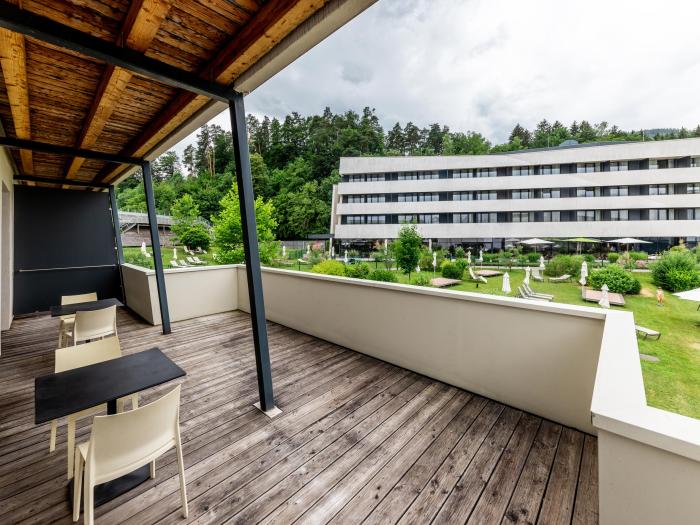 What's included in your stay?
We not only pamper you with unbeatable inclusive services at the Thermenhotel Karawankenhof but also at the apartment complex:
Use of all areas of the KärntenTherme thermal spa from 8 a.m. to 9 p.m. in summer and until 10 p.m. in winter
2,000m² Premium Spa with ten treatment rooms for massages and treatments
Sauna world with hamam Turkish bath and ladies' sauna
Indoor and outdoor thermal pools
Two stainless steel water slides, Crazy River, and much more
25-metre sports pool and endurance training area
Daily activity and course programme in the 700m² fitness studio