Get fit – or stay fit – together!
Even on holiday, it's good to be active and get enough exercise in addition to all that relaxing. Our sports camps are ideal for this.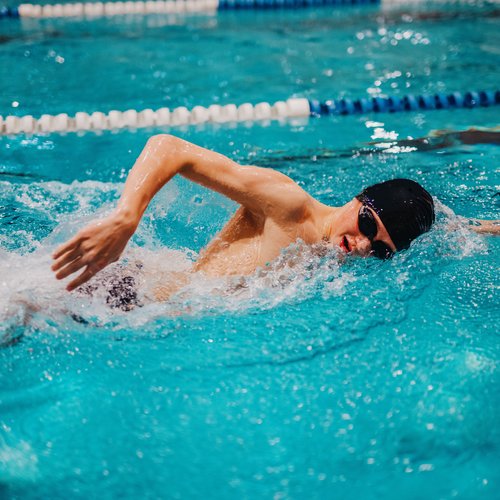 Would you like to glide through the water without having to exert too much energy and outpace all your friends? Then this camp is made for you. It is aimed at beginners and casual swimmers who can already swim and have a solid level of basic fitness. In four days, you will learn the perfect freestyle technique.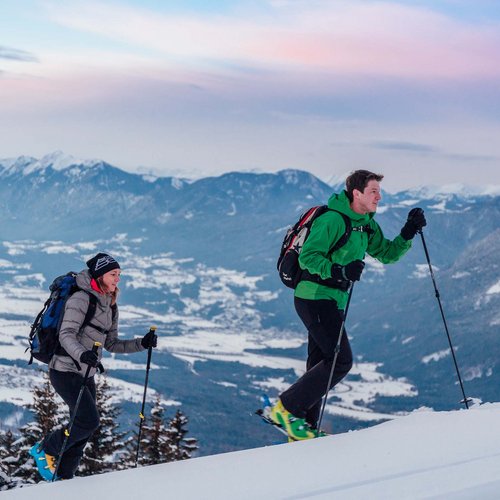 Higher, faster, further – is that your motto? Then the ski touring camp is perfect for you! Here you can expect challenging ascents, enjoyable descents with certified mountain guides, and a pampering programme. The camp is best suited for beginners with ski touring experience and experienced ski tourers with a solid level of basic fitness. Please bring your own equipment.
Of course, there are many other ways for you to stay fit in and around our wellness hotel. For example, pay a visit to our well-equipped fitness studio and strengthen your muscles there. If you are an outdoor fan, we recommend a hiking or biking tour in the Dobratsch Nature Park. Here you can enjoy soothing tranquillity, fresh mountain air, and plenty of sunshine.